Rooms
A home away from home (Rooms)
The Esakki High View Resorts comprises of 4 elegantly designed individual structures to suite your requirements and affordability.
Deluxe Room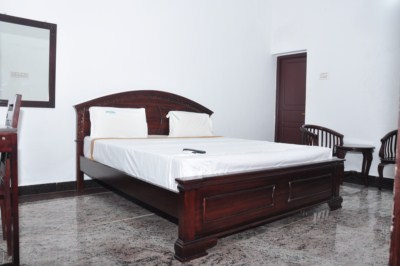 Spacious and luscious interiors. Impressive facilities. A secluded place away from the bustling city. All these only for you. The Deluxe presents an enticing living that doesn't leave you asking for more. This is comes in two types: (i) The King which consists of single bed is apt for spending time alone in the peaceful atmosphere and enjoy the serene environment. (ii) The Queen, consisting of double beds, will be enthralling place and a pleasant getaway for a couple.
Heritage Villa
A Soothing atmosphere. A Luxurious living. A holiday can't get better than this. The interesting fact about this place is that it dates way back to 115 years and now it is structurally designed to suit the contemporary requirements. The Heritage is well designed using old style architecture. Majestically spread over 510 sq.ft. this architectural splendor constitutes of WESTERN GHATS. The Heritage includes spacious BALCONY, belvedere from where you can enjoy the scenic landscapes outside. Sink into the structural grandeur, get a feel of the gone by days and awe at the workmanship.
Pent House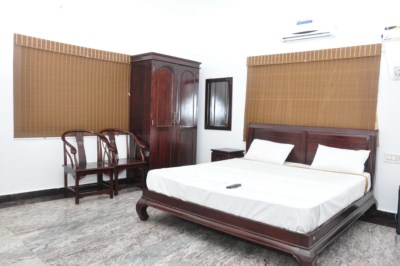 Enjoy the beautiful scenery all around. Look down to enchanting landscapes and greenery. Experience a truly high living holiday. Comprising of 2 Bedrooms with living room, dressing room and balcony, the penthouse is a place that will be hard to resist. This beautiful abode is spread over 850 sq.ft. approx. and consists of well-designed rooms that give an air of plush interiors. Get a scenic panorama of the surroundings and relax in the laid back atmosphere.
Cottage
If simplicity is your idea then we have the perfect thing for you.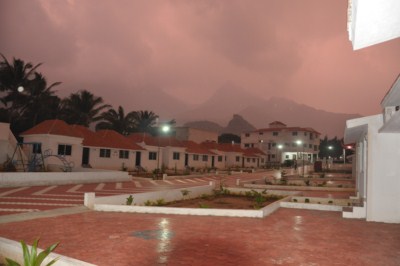 The Cottage portrays a beautiful picture of elegant living. Each designed over 540 sq.ft. The Cottage includes spacious bedroom, living room with attached bathrooms. The city hustle and bustle will just be a memory when you get into this cosy living space. For those who want to stay in touch with the civilization, each room is provided with Wi-Fi, TV with cable connection. Your tensions and worries will stand back stage when you rejuvenate yourself in our exclusive Pure Touch Ayurvedic SPA Massage Parlor. Enjoy and relax in this ambient and soothing environment while you unwind your body and mind. Get professional massage from your expert massagers. For complete privacy, we provide separate male and woman massager for men and women respectively. The Reception provides round the clock service to cater to your needs and always on wait to help you.